I'm Ready to Get Serious!!!
Regardless of whether you want to get serious about sharing your faith for the first time or the 20th time, you're going to love this site. The best part about sharing your faith is the fun part . . . when God uses you spontaneously and easily to move people closer to Him. Nothing else in life compares with that feeling!
Whether you like it or not, everything you say and do moves everyone watching you closer or further away from God. Understanding that is a game-changer! When your focus moves from yourself to moving everyone watching you closer to Jesus, God Promises to fill your life with Joy (John 15:11) and make everything in your life work for good (Romans 8:28). That's the end of worry and the beginning of an entirely new life.
Prayer is the Foundation for Sharing Your Faith
If you find it hard remembering to pray every day, God's Call to pray without ceasing may seem overwhelming, if not impossible. But praying without ceasing becomes effortless, the moment you take your eyes off of yourself and on to those who don't know the Lord. You'll automatically pray for those you're about to meet, or as you meet them and while you're talking to them and after you've talked with them. Sharing your faith begins and ends with prayer, asking the Holy Spirit to direct your words and actions to move the unsaved closer to Jesus, as He opens their eyes to respond.
---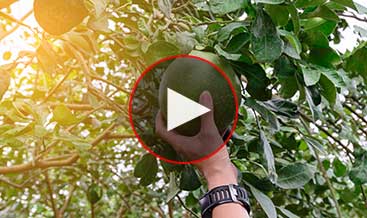 Pastor Jason Powell of Harvest Church shares a story of how he used a grapefruit tree to start a God-centered conversation!
Watch Now
Loving on People Moves Them Closer to Jesus
Jesus said:  They will know you're my disciple by your love.  People love people who love them.  And while we see ourselves as lovers of people, the world sees us quite different and is largely rejecting Christ because of us.  We have to change that!  With almost everyone starving for love today, loving on people quickly sets you apart from everyone else.  And when they see that your love is actually God's Love flowing thru you, you'll move them closer to Jesus.
---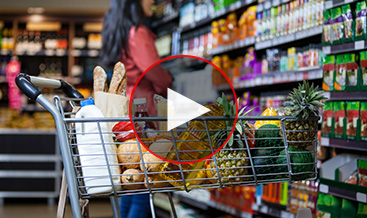 There are several ways to start God-centered conversations at a grocery store, but this experience that Barry Meguiar had is one to remember! By sharing God's love with the woman in line in front of him, Barry connected his act of kindness with God and moved this woman closer to Jesus!
Watch Now
Generosity – A Practical Way to Demonstrate Love
The first step in faith-sharing is being generous with your time and resources.  Every person in the service industry will tell you that Christians are the worst tippers.  Christians flood restaurants on Sundays, stay longer, make more demands and tip the least . . . moving their servers away from God.  Even worse, are Christians who are not generous with their time in showing interest and concern for every person they meet.
When people know you care, they care about what you say, including those who are watching you.  The stories are endless of conversions that were birthed by the Spirit Lead Generosity of a Christian's time and finances.
---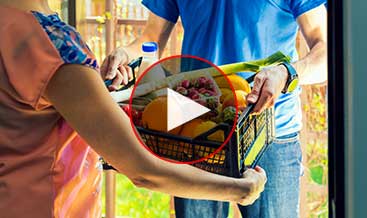 Youth Pastor, Jason Lee of Core Church LA, gives a great example on how buying someone groceries is a great way to open a God-centered conversation!
Watch Now
Let People See God Through Your Good Works
Most Christians believe that sharing their faith is being a good person and that receiving awards for doing good things confirms their righteousness.   But receiving accolades for doing good without giving God the Glory, is self-righteousness!  Being good doesn't get you or anyone else into Heaven.  The world is full of good people doing good things having nothing to do with salvation.  Let your good deeds shine out for all to see, so everyone will praise your Heavenly Father. (Matthew 5:16) That will move everyone watching you, closer to Jesus!
---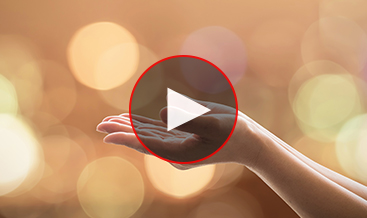 Remember to always connect your acts of kindness to God. A cup of cold water is just a cup of cold water, unless it's in Jesus' name! Always look for ways to tie your successes, your kindness, and everything you do in life back to God.
Watch Now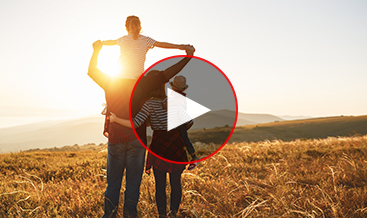 Actions speak before our words, so by living a life of joy, people will see that and want it for themselves. Be sure to always connect your joy to God so they know who your source is!
Watch Now
Jesus Called Us to Be Fishers of Men
When deep-sea fishing, the fastest way to get a bite is to chum for hungry fish.  Slowly throwing small edible fish (chum) into the water from the rear of your boat, leads the larger, hungry fish to begin taking the bait and come up your chum line to your hook and you have them.  We're fishers of men and the same rule applies.  In every conversation with non-believers, throw out some chum . . . a short story or reference to God's Goodness and say nothing more.  If or when they are hungry, they'll take the bait and come to you.
---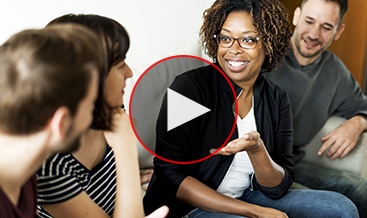 Pastor and Author, Greg Laurie, gives us a practical tip on how to start a God-centered conversation by naturally weaving it into a conversation with someone. This is a perfect way to start sharing your faith that is easy and fun!
Watch Now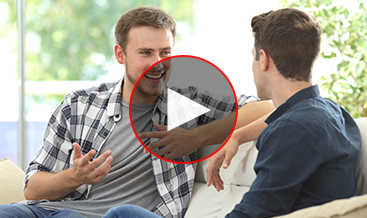 We have so many stories in our lives that can impact everyone around us. Find a story that connects with that person's need and share with them how God has impacted your life through that experience. Connecting a story to someone's need is a perfect way to begin sharing your faith!
Watch Now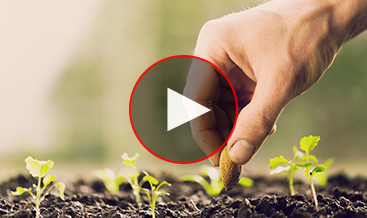 Pastor Jonathan Laurie tells us that we're probably not going to lead someone to Christ the first time we share our faith, but do not let that stop you from sharing! Some people sow seeds, some water, and some harvest, but it's our job to do our part by sharing the love of God with
Watch Now
Following God's Nudge is Following His Plan
All of us know what the nudge is!   You've felt it and dismissed it more times than you can count.  You should call this person or visit this person or pray for this person or ask this person if you can help them.  And we have a million excuses like you might offend them, you don't want to meddle, you don't have the Bible Knowledge or you don't have the time.   But that's all they are . . . excuses!
God directs our steps and the steps of unbelievers into Divine Appointments that will explode your faith and prayer life.  When you resist the nudge, you're resisting the Holy Spirit and missing the best and most rewarding part of being a Christian.
---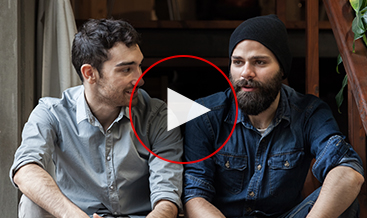 Follow the nudge, live in the F.O.G. (favor of God)! That nudge you feel when you know you should be sharing your faith with that person in front of you is the Holy Spirit prompting you. So, the next time you feel prompted by the Holy Spirit to share, don't be afraid, He is with you.
Watch Now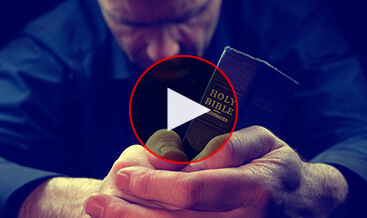 After following the nudge from the Lord, Tony began sharing his faith with his oldest brother Angelo. After talking to Angelo about Jesus, Angelo asked, "Will Jesus really accept me exactly how I am?" The decision he makes following this question is life-changing… literally.
Watch Now
Be Ready When God Opens the Door
In the public arena, you're surrounded by unbelievers.  And every unbeliever is on a journey that will require multiple contacts with Christians to adjust. So every encounter with an unbeliever is an opportunity for you to be one of those contacts for God.  As a Christian, everything you do and say is moving everyone watching you closer or further away from God.  Whether you like It or not, you're in full-time ministry and God is holding you accountable.
---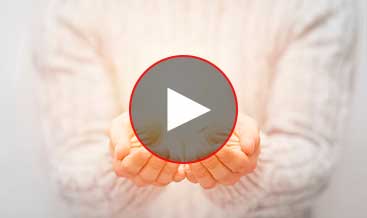 Pastor Jason Powell of Harvest Church tells us to always be ready… always be ready to share the Good News of the Gospel! God wants to use each and every one of us to share His message of love!
Watch Now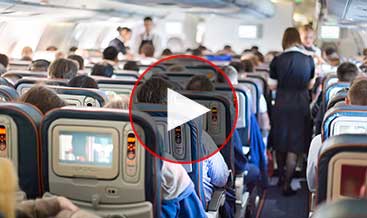 God puts people in our path for a reason, nothing is ever coincidental. Everyone you meet or run into is under your influence to be sharing God's love with them! God is counting on you to share His message! Barry Meguiar tells us a great experience he had with someone he met on a delayed flight that was hurting for a message of love from the Lord!
Watch Now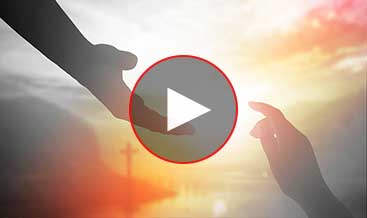 Pastor Jason Powell of Harvest Church shares a story on how he used the number "666" to turn the conversation back to God!
Watch Now