Real People, Real Faith-Sharing Stories!
You're in for a shock! If you don't share your faith, you're missing all the fun and blessings of being a Christian! It's what being a Christian is all about. Winning the lost is a team sport and it's time for you to get off the bench and into the game, and when you do, God promises you in John 15:11 that His Joy will remain with you and your joy will remain full. Wow! These are real people, from all walks of life, surprising you with real stories of how much fun they're having moving everyone, every day, closer to Jesus. Use them as role models for your own life and start having the time of your life.
---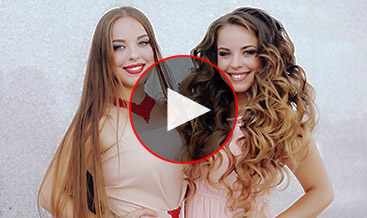 Date Published: April 27, 2021
Back in college, Lyndsee had a paper that was due, and her priority was to get it done.  When she heard a commotion in front of her house, her first thought was to let another neighbor go and help.  But God nudged Lyndsee, and she responded.  The commotion was a car accident involving a mom taking her twin daughters to their senior prom.  Learn how God used Lyndsee's simple act of kindness to save their special evening by driving them to the prom.  More importantly, you'll hear how God used her encouraging words and an invitation to her church to get an unexpected response.
Watch Now