Real People, Real Faith-Sharing Stories!
You're in for a shock! If you don't share your faith, you're missing all the fun and blessings of being a Christian! It's what being a Christian is all about. Winning the lost is a team sport and it's time for you to get off the bench and into the game, and when you do, God promises you in John 15:11 that His Joy will remain with you and your joy will remain full. Wow! These are real people, from all walks of life, surprising you with real stories of how much fun they're having moving everyone, every day, closer to Jesus. Use them as role models for your own life and start having the time of your life.
---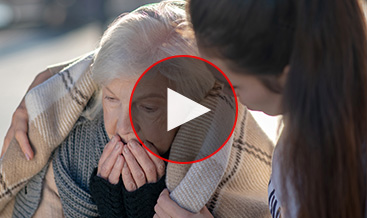 Date Published: March 3, 2021
Jenny has a perspective on faith sharing that can help all of us.  It's simple.  All we have to do is follow the nudge from the Holy Spirit and share our faith when He opens the door.  We can trust that He will give us the words to speak to those He brings to us.  When we follow His nudge, our faith grows as we experience the power of God working through us.
Watch Now