Take Advantage of These Hot Topics!
A powerful tool for faith sharing is knowing how to inject God into conversational topics that have people perplexed and searching for answers. Emotional topics that seem to have no answer are a golden opportunity for those living their lives to move everyone, every day, closer to Jesus.
By Sunday night, everyone knows what the 'Hot Topic' will be for almost every conversation in the coming week. It's always based on the latest breaking news, with everyone having their own take on why and how it happened. It's almost like sport, with everyone being able to participate, regardless of intellect, and everyone genuinely hoping to learn the ultimate answer. And guess what? You have the ultimate answer!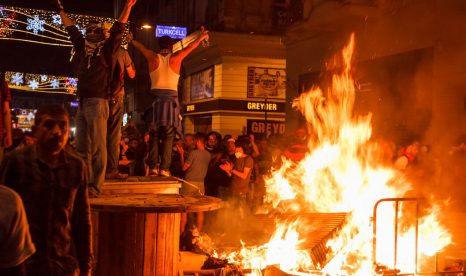 Date Published: October 8, 2020
For those of us over 40 years of age, the term 'Social Justice' is a new term that sounds harmless. But those under the age of 40 have been taught all their lives that 'Social Justice' is a movement to "develop and support socially just, equitable and sustainable practices." Who could possibly be against that?
Read Full Article