Don't Leave Home Without Them!
Now, every faith sharing experience can lead to a Salvation experience! Give this card to every person you identify as honestly seeking God and let the Holy Spirit do the rest.
SeekingGod.org takes seekers from no Biblical knowledge to Salvation, with teaching articles, videos and a scriptural pathway to praying the Sinner's Prayer.
A Double Blessing! Use the flip side of this card to ignite your Christian friends to share their faith!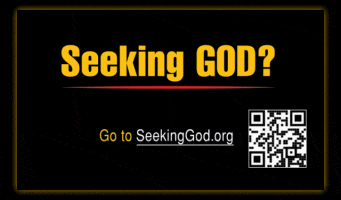 ---
The 'SeekingGod.org' Cards and Website are Our Gift to You!
There is no cost or requests for donations. Our only agenda is reaching the lost as fast as possible! With our churches closed, our only hope for leading America back to God is igniting Christians to move everyone, every day, closer to Jesus. We can do this!
You can do this!!!