It's About Free Choice
The most prevalent questions like — Why would a Holy God send good people to Hell? or Why would a Good God allow bad things to happen? — all relate to the basic clash between good and evil which predates Adam and Eve. Having Free Choice to choose between good and evil has always been the defining element of God's Master Plan!
In order for us to have Free Choice, both options have to be on the table. Both have to be readily available and equally attractive for vastly different reasons. In His Infinite Wisdom, God allows each of us to choose between living to satisfy our own desires, following Satan's lead into depravity or Honoring Him in everything we do. It's our Free Choice!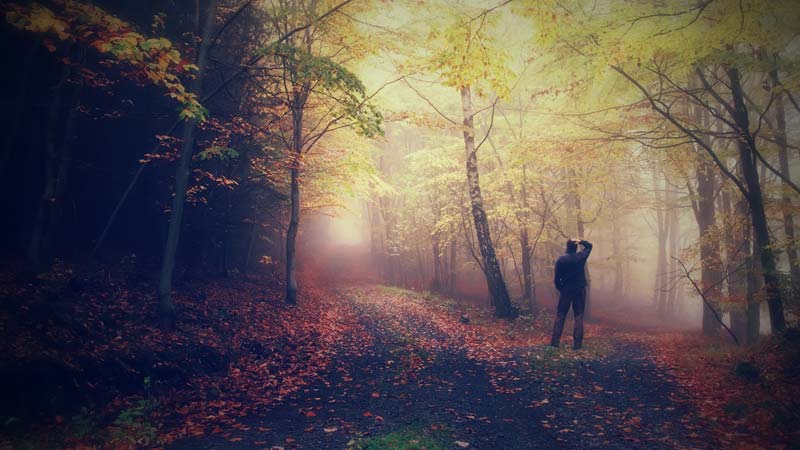 Without Free Choice, we'd be relegated to a robotic existence preprogrammed to say, I love you God, on command. There would be no "us" as individuals and no way for us to grow into a personal relationship with our Creator. A loving relationship is unattainable unless it's optional for both parties.
He could have created an antiseptic world, free from everything bad and harmful…or painful or sad or stressful or anxious or horrifying. Or He could give us Free Choice — allowing us to choose between doing bad or good — depending on ourselves and suffering the consequences, or depending on Him and enjoying His Blessings. Even with all the misery man has brought on himself by making bad decisions, thank God for Free Choice! No one wants to be a robot!
God is Omnipresent with His Holy Spirit continually revealing and attempting to draw you closer to Jesus and empower you to tell others about Him. This is in stark contrast to the forces of evil that are forcefully at work in our world today. All of us are in the middle of this dynamic.